Mechanical Coating Thickness Gauges
Mechanical coating thickness gauges are still widely used, particularly in areas where no electrical instruments are permitted or high temperatures prevail.

Elcometer offer a wide range of destructive and non-destructive mechanical coating thickness gauges suitable for wet and dry film thickness.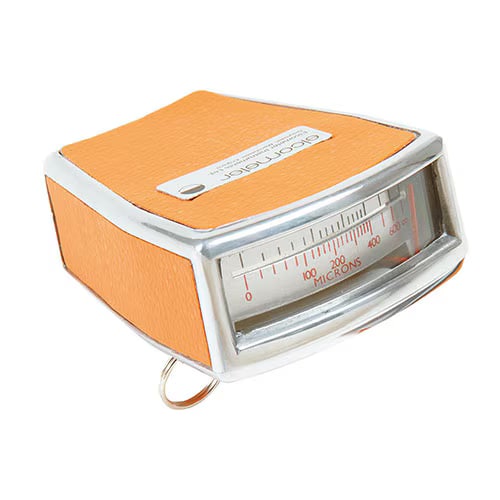 The original non - destructive dry film thickness gauge, the Elcometer 101 was the world's first portable coating thickness gauge with the original being produced in 1947.
Insensitive to hot and cold surfaces - ideal for hot sprayed metal coatings
Incorporates reading hold feature
Accuracy of ±10%
Ideal for hazardous areas
---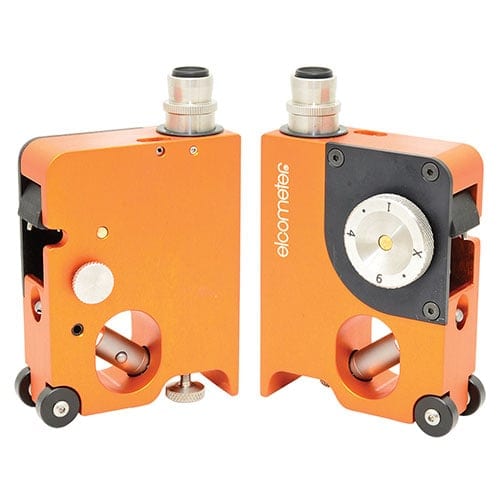 Available in two models, the Elcometer 121 Paint Inspection Gauge is designed to measure the thickness of single or multiple layers of coatings.
Both models are supplied with illuminated integrated graticule microscopes.
The Top model has an internal carousel allowing each of the three cutters to be selected easily together with a cross hatch adhesion tester.
Compact and convenient, ideal for use in confined areas
Made of anodized aluminum for durability
Bright LED light source for clear vision
Top Model can hold one cross hatch cutter & three standard cutters which are locked tight and a simple rotation of the cutter holder changes the cutting tool.
---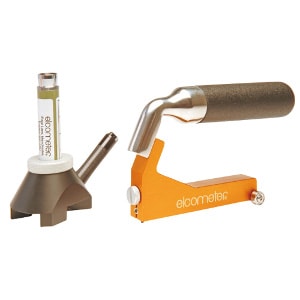 The Elcometer 141 PIG is a quick, versatile method of examination and destructive measurement of coatings in a portable, easy to use instrument.
Ergonomically designed to give a balanced weight distribution for a consistent cut, it is ideal for tough coatings and enamels.
Large easy grip handle - makes cutting thick or hard coatings easy
Internal cutter storage compartment
50x magnification microscope
---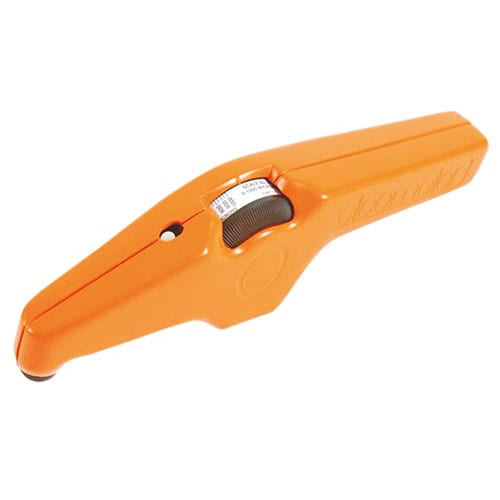 The Elcometer 211, commonly referred to as the "Banana Gauge", has proven to be a successful coating thickness gauge where the use of electronic instruments is difficult, e.g. inflammable atmospheres in oil and gas production.
The "V" grooved base, rubber feet and clear scale, with its ranges for thicker coatings, make this one of the most popular mechanical gauges in the world.
Factory calibrated - with user calibration adjustment
Foils supplied to check calibration on site
Ideal for cold surfaces and underwater use
Small and portable with an accuracy ±5%
---