Surface Profile
The degree of profile on the surface affects a coating's overall performance and determines aspects such as adhesion, coverage and overall volume of coatings used. If the profile is too large the amount of coating required increases, otherwise there is a danger that the peaks remain uncoated – allowing rust spots to occur. If the profile is too small there may be an insufficient key for adequate adhesion.

Ensuring the correct surface preparation optimizes the performace of the coating and material usage.

There are four different methods available for testing surface profile:

For more information on Surface Profile, please click here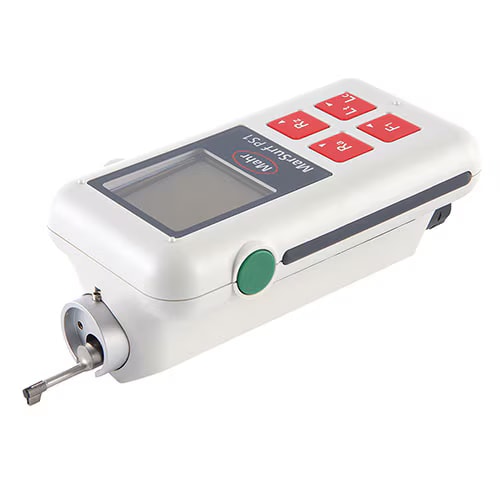 In protective coating applications there is a requirement to measure surface roughness.
Measurements of surface roughness are expressed in terms of Ra, Rz or Tp. These values include peak-to-valley profile measurement in combination with an assessment of the frequency of peaks within the sample area.
The Elcometer 7061 surface roughness tester is a light weight and portable measuring solution for the range of surface roughness measurements required for compliance to International Standards.
The unit is also suitable for assessing surface roughness conditions in a wide range of general industrial applications; particularly where the sample is too large to bring to the laboratory.
---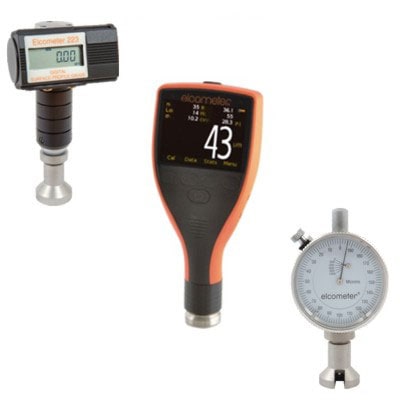 The profile of a surface will affect the coating's overall performance.
The height of the profile (measured from the peaks to the troughs) determines aspects such as adhesion, coverage and overall volume of coating used.
If the profile is too large the amount of coating required to ensure adequate coverage increases, otherwise there is a danger that the peaks remain uncoated - allowing rust spots to occur. If the profile is too small, there may be an insufficient key to produce adequate adhesion, leading to premature coating failure. Ensuring the correct surface preparation optimizes the performance of the coating and material usage.
---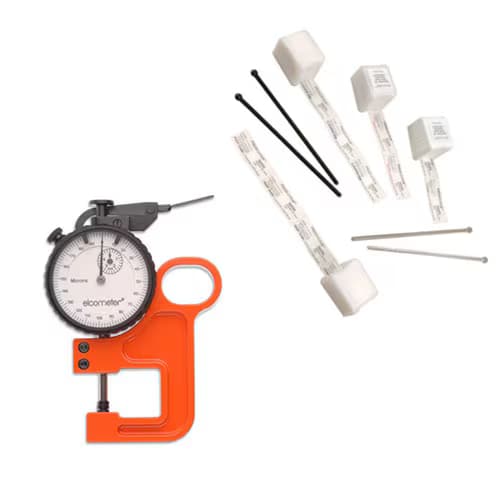 Testex Press-O-Film Tape consists of foam with a non-compressible backing. The foam side is rubbed into the surface providing a permanent mould of the peak-to-valley profile, which can then be measured using the Elcometer 124 Thickness Gauge.
Testex Press-O-Film Tape is available in three profile ranges. It is important that the tape grade chosen is reflective of the profile being measured, as using tape grade below the actual value may provide a "false" reading.
There are 50 tests in each roll.
The Elcometer 124 Thickness Gauge is used to measure the peak-to-valley height of a surface profile moulded in the Testex Press-O-Film Replica Tape.
For more information on Surface Profile, please click here.
---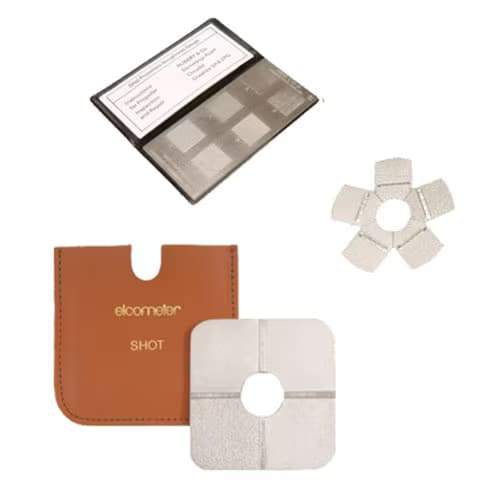 A range of comparators for inspection on shot, grit & sand blasted surfaces.
Surface comparators are used to compare freshly blasted profiles to pre-defined profiles. The comparators are available as grit, shot or sand and comparisons can be made visually or by touch. This method is ideal for providing a very quick guide to the profile.
For more information on Surface Profile, please click here
---