Double Membrane Pneumatic Pumps
| | |
| --- | --- |
| | Sagola's range of double-membrane pumps are the ideal choice for those bodyshop industries with high volume facilities. With free flows of up to 40 L/min our membrane pumps enable several guns to operate from one pump/offer the possibility of working with several guns at once. Ideal for serial working sessions where the production, cannot be stopped to refill a can or a pot. |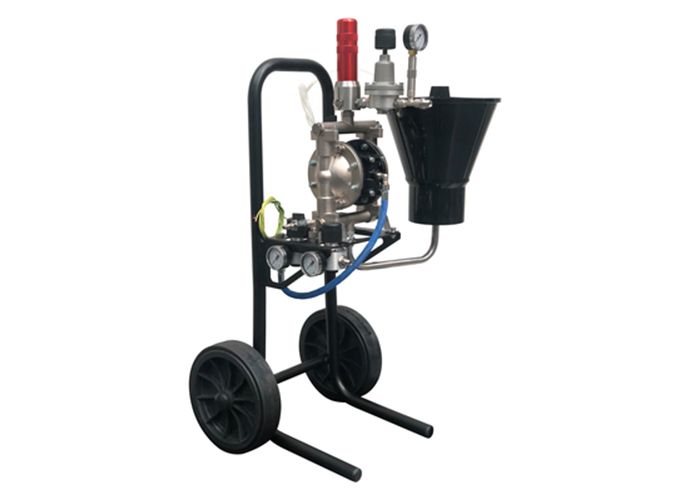 The Sagola D1-40 Double Diaphragm Pneumatic Pump is ideal for high production industries.
40 liter double diaphragm pump.
Spraying equipment for high production industries.
Can be used with several guns.
Double outlet version to work with two guns.
Special version for abrasive products.
1:1 Ratio.
Compliance: ATEX 2 II GX, UNE-EN-13463-1:2011, UNE-EN ISO 12100:2012, EN 809, EN12621, EN12162, EN 1127-1
---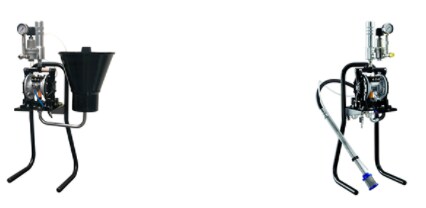 The Sagola D1-30 Double Diaphragm Pump is ideal for use in medium production industries.
30 litre double diaphragm pump.
Pump for medium production industries.
Special for finishes and primers.
High precision product regulator.
Anti-pulsation system and double paint filter.
1:1 Ratio
Compliance: ATEX 2 II GX, UNE-EN-13463-1:2011, UNE-EN ISO 12100:2012, EN 809, EN12621, EN12162, EN 1127-1
---