Accessories & Spares
| | |
| --- | --- |
| | Maintenance is always required to prolong the service life of your blast machine. To minimise your downtime, the remote control valve, exhaust, silencer and moisture separator can be quickly swapped out in one assembly by undoing just two union joints. So whilst the assembly is being serviced, you can carry on blasting. |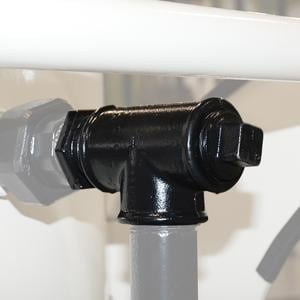 Elcometer's Exhaust Ts are fitted with a sacrificial wearplate nut that can be replaced in seconds so you do not have to replace the entire Exhaust T.
---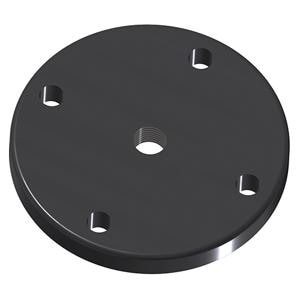 Designed for use with the Elcometer RCV4000 Remote Control Valve, the base plate attaches to the bottom of the remote control valve, in place of the air manifold.
---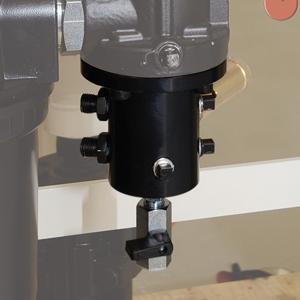 The unique design of the Elcometer RCV4000 Air Manifold provides users with more air supply ports to power ancillary equipment such as air filters etc. and also allows you to put in air feed pressure gauges and pressure relief valves. It also prevents moisture build up in the pistons on the RCV.
4 x 6mm (1/4") air outlets
1 x 13mm (1/2") pressure relief valve outlet
---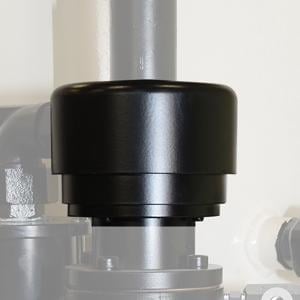 The high performance Elcometer RCV4000 Exhaust Manifold quickly and safely allows the blast machine to depressurise, letting the compressed air exhaust through the exhaust silencer. Connected to the remote control valve with four bolts, its unique design allows you to orientate the exhaust silencer.
---