Sagola Spray Guns
With over 55 years of design and engineering excellence, each Sagola gun is designed to perform better, give value for money and be incredibly easy to maintain. Engineered for the most demanding automotive and industrial refinishing bodyshops as well as the smallest independent workshop - whatever your spraying requirements, Sagola has the gun you need.

Sagola guns have interchangeable aircaps, needle and nozzle kits... making it simpler to set up, faster to maintain, easier to spray with for consistent, high quality results - all with the same trusted gun!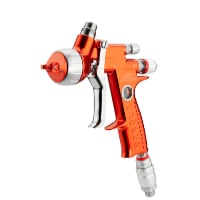 Sagola Gravity fed spray guns allow for smaller batches of coating to be used at a time with an easy clean up. They deliver a fine finish and are perfect for automotive and metal fabrication painting.
---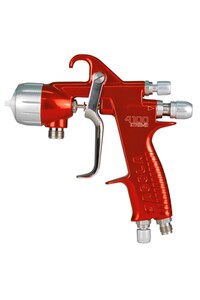 The best option for high quality finishes on large surfaces. High product flow rates exceeding 300 grams per minute, large fan patterns of more than 50cm ideal for large surface areas, and high transfer air caps make the Sagola pressure spray guns the best partner for any industrial bodyshop painting project.
The endless combination possibilities of fluid nozzle sizes and air caps, ensure a perfect match for any painting process: basecoats, clear coats, primers, fillers.
---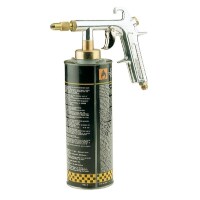 Hardwearing and easy to use, Sagola undercoating spray guns are ideal for acoustic insulation, anti-gravel or underbody protection products.
---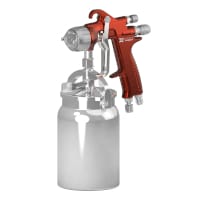 The new Sagola suction guns incorporate the latest technology to make them the perfect tool for high demand quality finishes. The robust and ergonomic design makes them ideal for continuous use.
---