Flow Measurement
| | |
| --- | --- |
| | Elcometer offers various instruments that effectively measure the fluidity and flow of coatings, especially thick or paste-like materials such as paints or printing ink. The fluidometer and flow gauge use distance traveled by the coating within an assigned time frame in order to indicate the coating's fluidity. Both the Matthis Fluidometer, which comes with a sand timer, and the Daniel Flow Gauge emphasize principles of ease of use and simplicity. |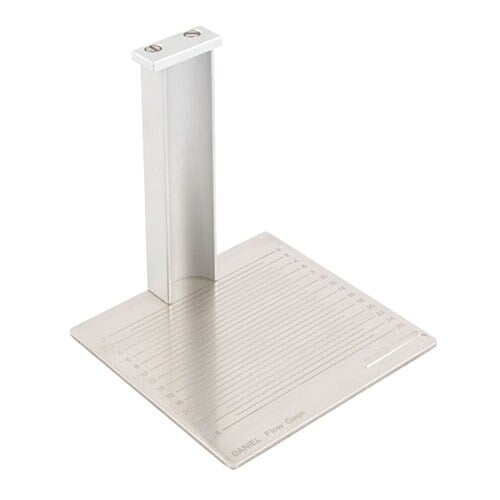 This simple instrument is used to conduct flow measurement of thick or paste-like materials, such as paints or printing inks.
To determine flow measurement, the product is poured into the semi-cylindrical reservoir. When the instrument is lifted vertically, the product runs on a graduated plate, which is fixed perpendicular to the reservoir.
The distance covered in a pre-determined time is the measure of the fluidity.
---