Fluid Application
| | |
| --- | --- |
| | By ensuring they are simple to set up, faster to maintain and easy to spray with, for consistent, high quality results. Our range of spray guns, pressure pots and diaphragm pumps are engineered to meet the needs of even the most demanding bodyshop. |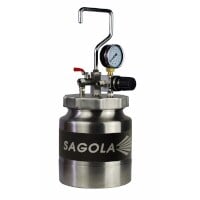 Sagola's pressure pots range is the ideal choice for large surfaces projects where a good balance between application speed, finish quality and easy cleaning is required.
Manufactured in either stainless steel or aluminum with high precision regulators, manual & pneumatic mixer choices, and upper product outlets; our pots & tanks are extremely easy to clean and maintain. Available in 2.5L (84.5fl oz), 10L (2.64 US Gal), 25L (6.6 US Gal), and 50L (13.2 US Gallon) versions increase your productivity by saving time refilling a gravity or suction spray gun.
---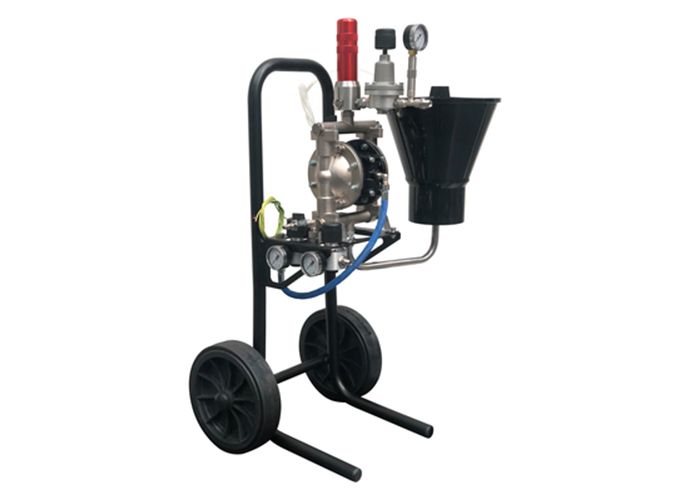 Sagola's range of double-membrane pumps are the ideal choice for those bodyshop industries with high volume facilities. With free flows of up to 40 L/min our membrane pumps enable several guns to operate from one pump/offer the possibility of working with several guns at once. Ideal for serial working sessions where the production, cannot be stopped to refill a can or a pot.
---