Leneta Test Charts
| | |
| --- | --- |
| | Elcometer supplies a wide range of Leneta Test Charts, from plain white to those having different patterns of black and white. Made from naturally bright, non-fluorescent white paper, these charts contain no optical brighteners that can affect instrumental color measurements. Leneta Test Charts are the market standard in today's coatings industry. Foil Card substrates of steel, aluminum, glass and plastic are also available. Leneta Test Charts are available in boxes & cases. |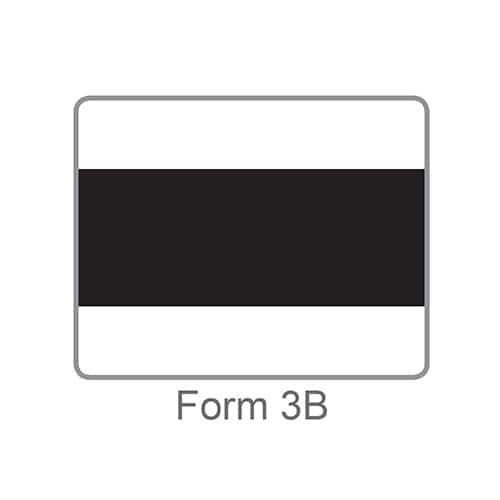 The term "Opacity Chart" refers to charts on which the test pattern is a simple combination of black and white areas, large enough for wider aperture reflectance instruments, as well as for visual opacity and color observations.
---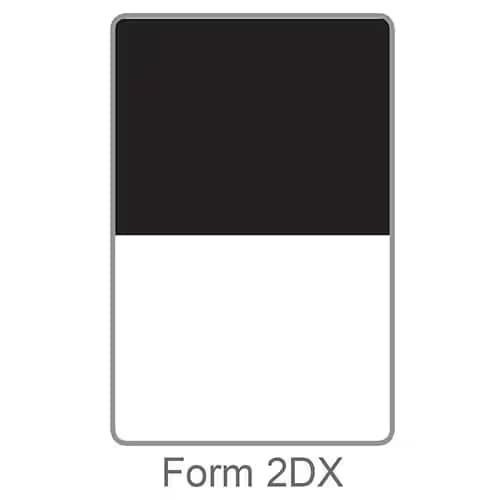 Designed for informal brush out applications, the paper stock is almost twice the thickness of regular chart paper to give greater rigidity for more convenient handling - nominal thickness 0.5mm (20 mils).
Brush out Cards are also used widely for draw downs and colorimetric measurements.
---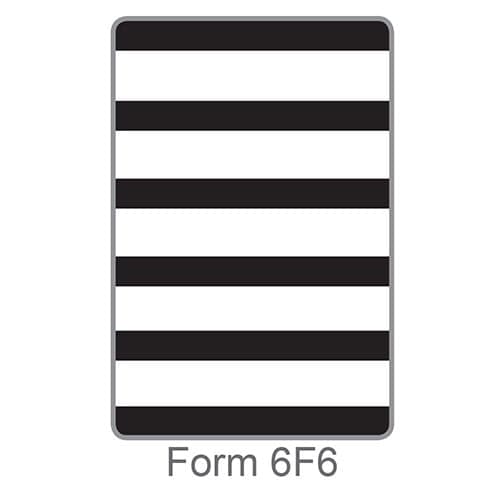 Originally made to be used with Duplex Film Applicator, an instrument designed fro rapid production of side-by-side draw downs, they now serve mostly as generic paint test charts.
---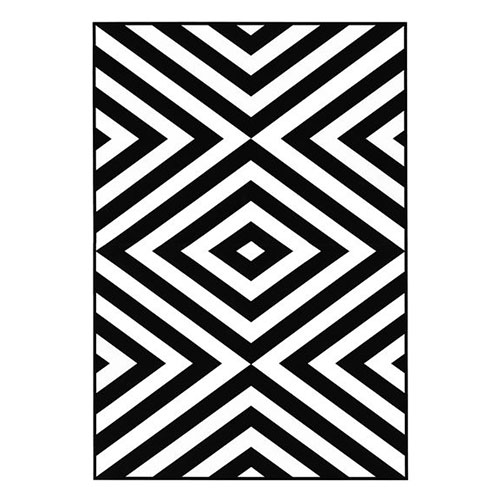 These charts employ time-tested, diagonally striped patterns, having a strong visual impact that emphasizes variations in film opacity. They are frequently used for hiding power display purposes, by means of draw downs or brush outs.
Grey strips in Forms 8H-GW and 8K-GW provide reduced substrate contrast for use with low hiding power coatings.
Spreading Rate Charts (Forms 8H and 8H-GW) are accurately 0.1 square meters (approximately one square foot) in area, and are used in brush out hiding tests at specified spreading rates as described in ASTM Method D 344.
---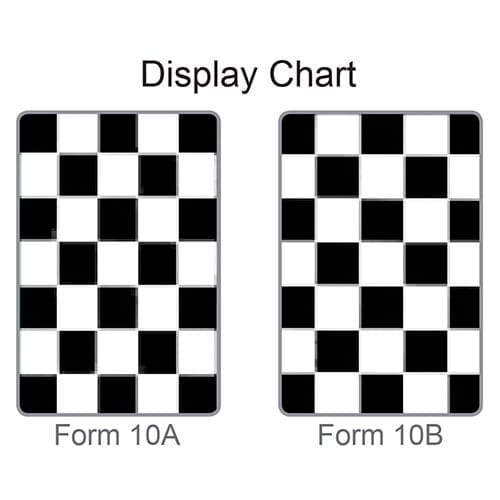 One of the earliest hiding power test surfaces was linoleum with a black and white checkerboard pattern. This was soon replaced by sealed paperboard charts of which Forms 10H and 10H-BG Spreading Rate Charts are typical examples.
Designed for brush out tests at specified rates, such as in ASTM Method D 344 and Canadian 1-GP-71, they are also used for drawdown applications like their similar counterparts Forms 10A and 10B.
Black and grey squares in Form 10H-BG provide reduced contrast for testing coatings with lower hiding power.
---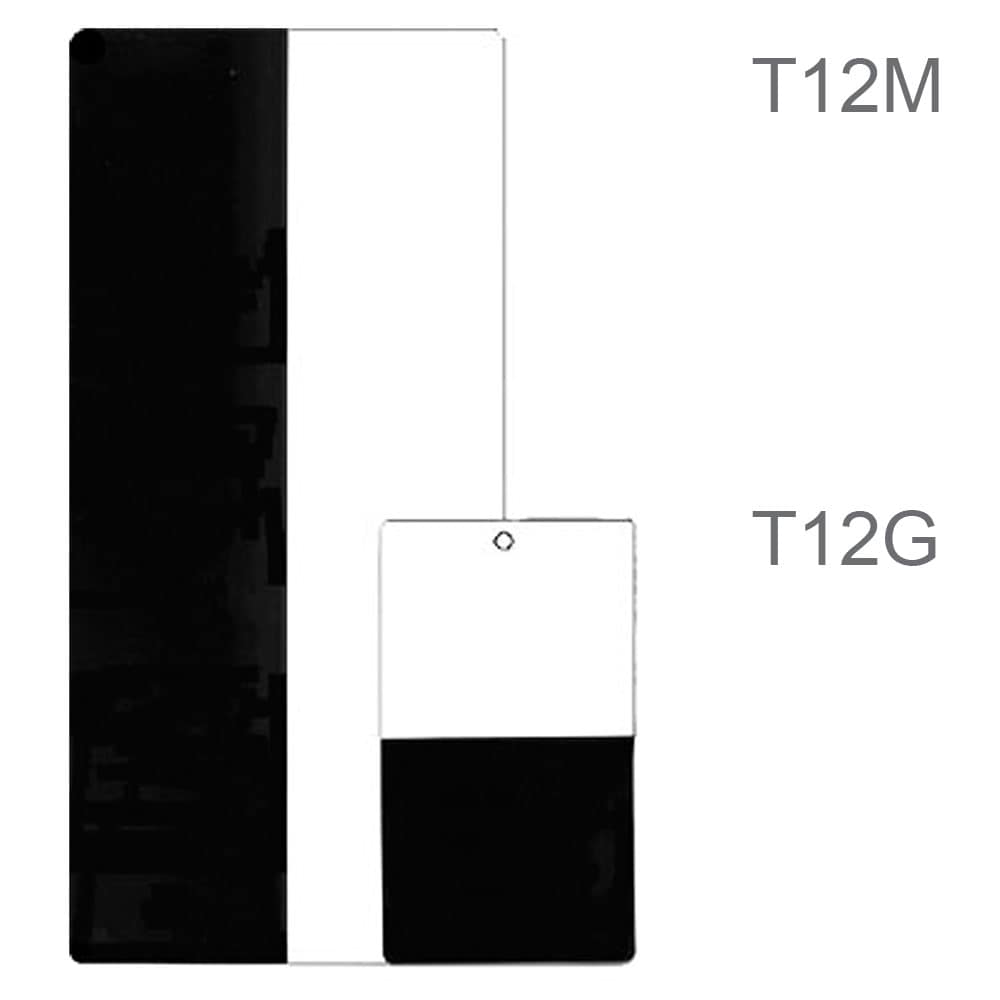 Painted steel panels, used for measuring the hiding power of powder coatings and industrial enamels.
Available in half black/half white and all black.
The black surface:
Solvent Resistant, Non bleeding, Reflective
- 1% maximum - measured using ASTM Method E1347
White Surface:
Solvent Resistant, Color Retentive, Reflective, Reflectance
- 80% minimum - measured using ASTM Method E1347
---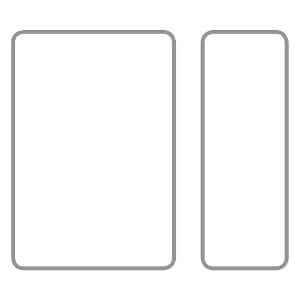 Available in varying thicknesses and size. The Leneta WBX, WDX, WA, and WB cards all come with convenience hole at the top.
---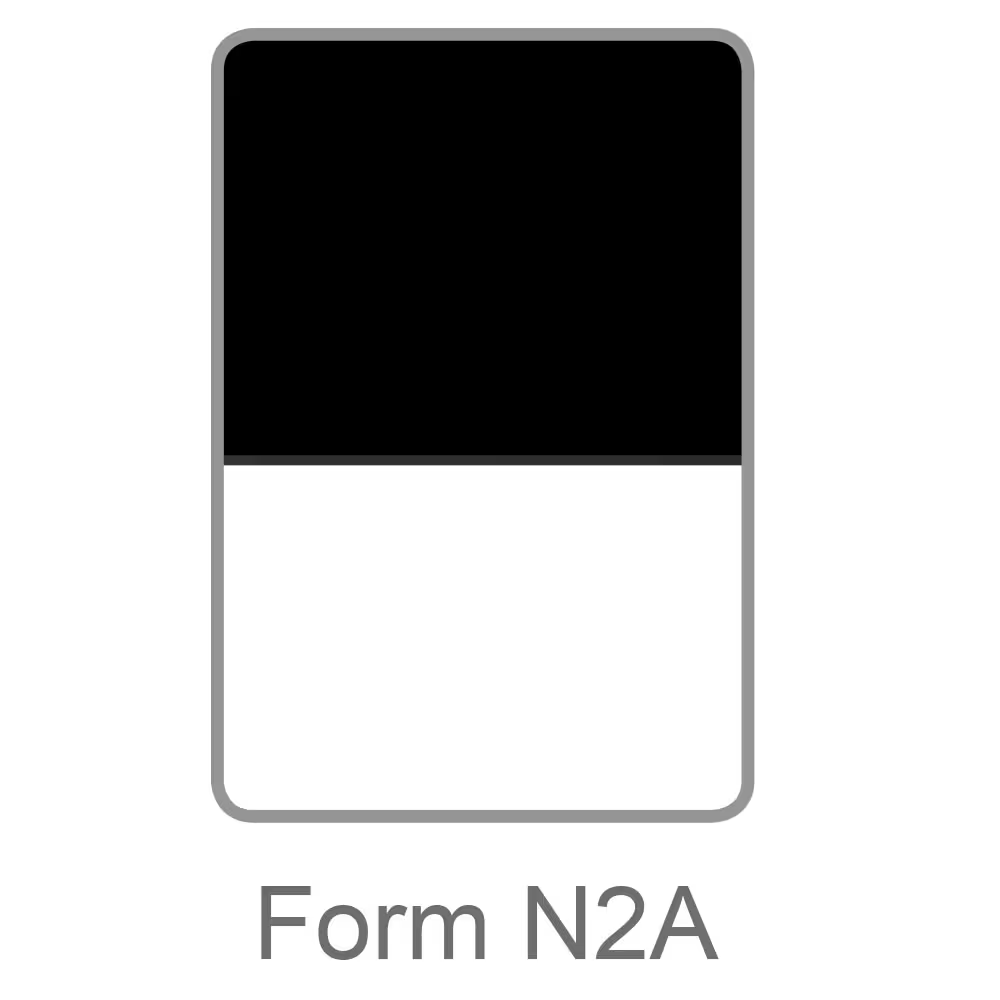 Unvarnished Test Charts are ideal for testing applications of clear coatings and stains.
The unvarnished (semi-porous) surface simulates wood or unsealed wallboard.
---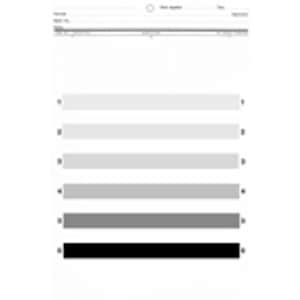 These are sealed paint test charts with six stripes on a white field, ranging in shade from very light grey to black. The stripes are numbered 1 to 6, representing uniform steps of increasing contrast.
The hiding power of the applied coatings is rated as the number of the darkest stripe that is completely (or almost completely) obscured, at a specified thickness or spread rate.
---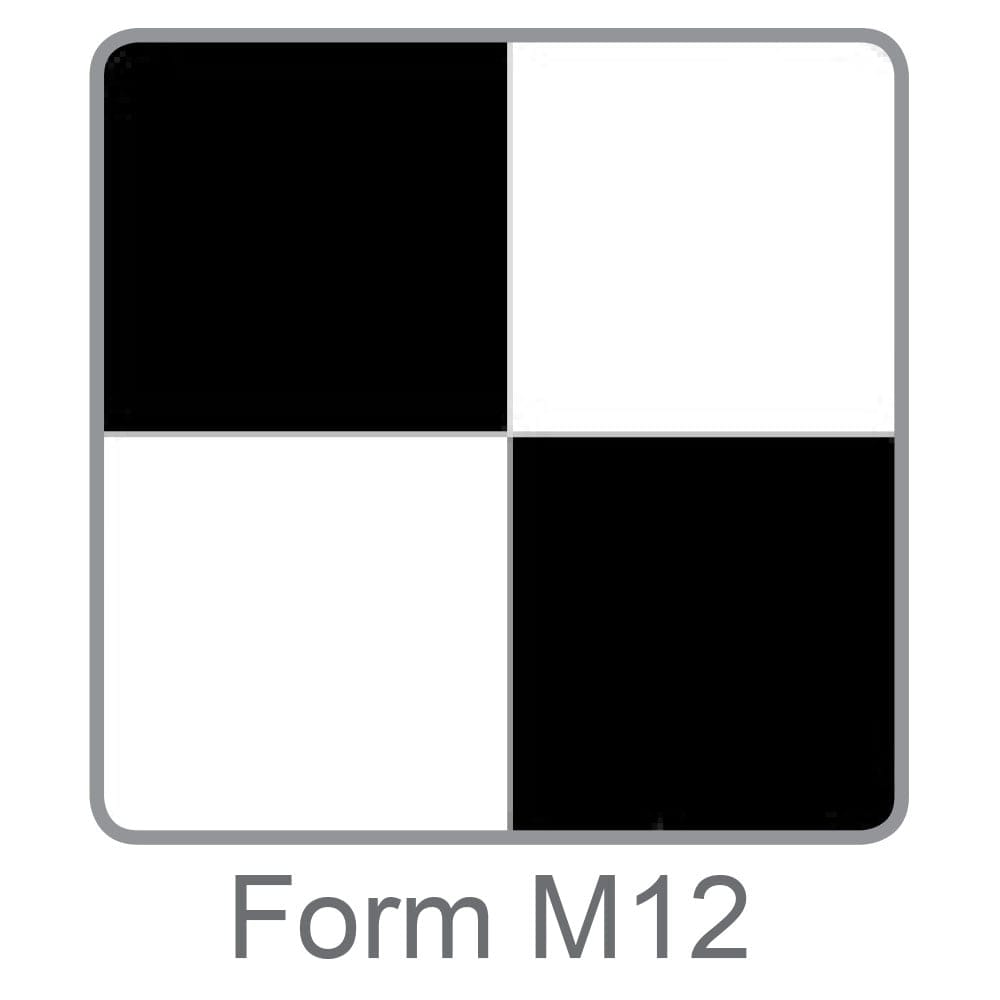 These are pressure sensitive labels with a hiding power test pattern and a sealed, solvent-resistant surface. They are used primarily with metal panels on which the panel alone provides no visual clue as to the thickness of the applied paint film.
When placed on such a surface the Monitor presents a contrasting feature by which to observe how well the coating hides the surface, thereby facilitating film thickness control.
It adheres firmly whether air-dried or baked, to present a permanent visual record of film opacity.
Available in Black/White, Black/Grey and also Red/Grey (not shown).
---