Rebar Locator
A rebar locator can determine the presence and orientation of steel reinforcement rebars under the surface of the concrete.

The pulse-induction method is based on electromagnetic pulse induction technology to detect rebars. Coils in the probe are periodically charged by current pulses and thus generate a magnetic field.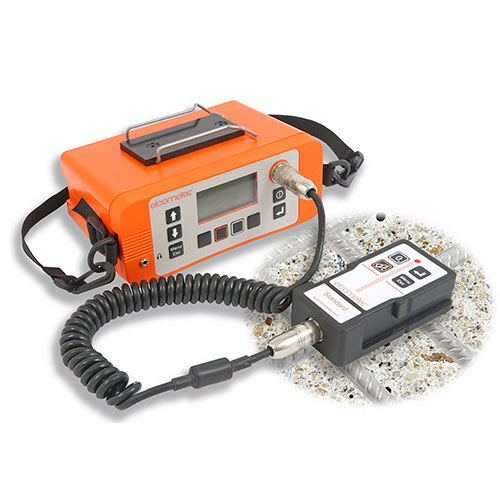 This easy to use cover meter quickly and accurately locates, orientates and measures the depth of cover over reinforcement bars.
Designed to meet IP65 this rugged waterproof cover meter can be used in the harshest of environments.
---