Hoses & Couplings
| | |
| --- | --- |
| | Sagola's extensive range of high-quality air hoses, quick couplings, and connectors are designed to be lightweight, safe, and durable, making them simple to set up, faster to maintain, and easier to spray with, for consistent, high-quality results. |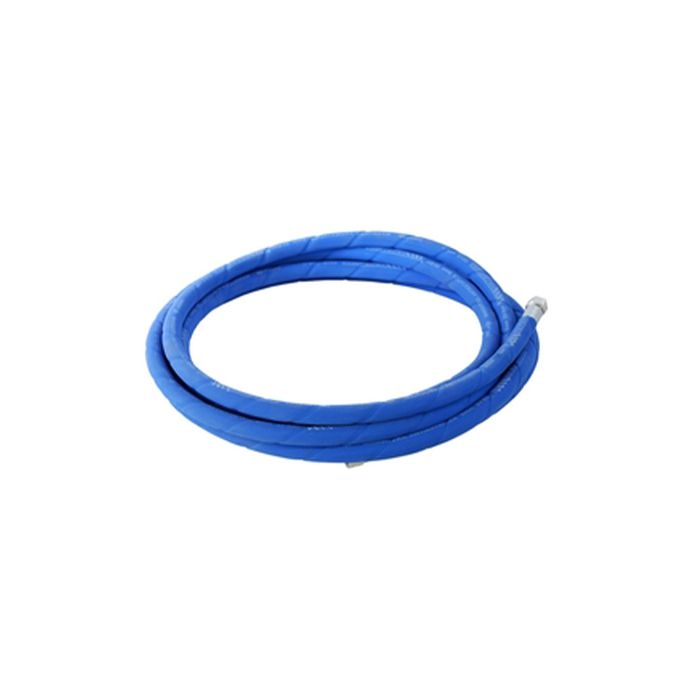 Anti-static EPDM rubber hose.
Exterior textile reinforcement.
Ideal for spraying in the booth.
High security crimped ends able to bear the high temperatures of the booth.
No need to use flanges, avoiding that they release or cause leaks due to dilation.
---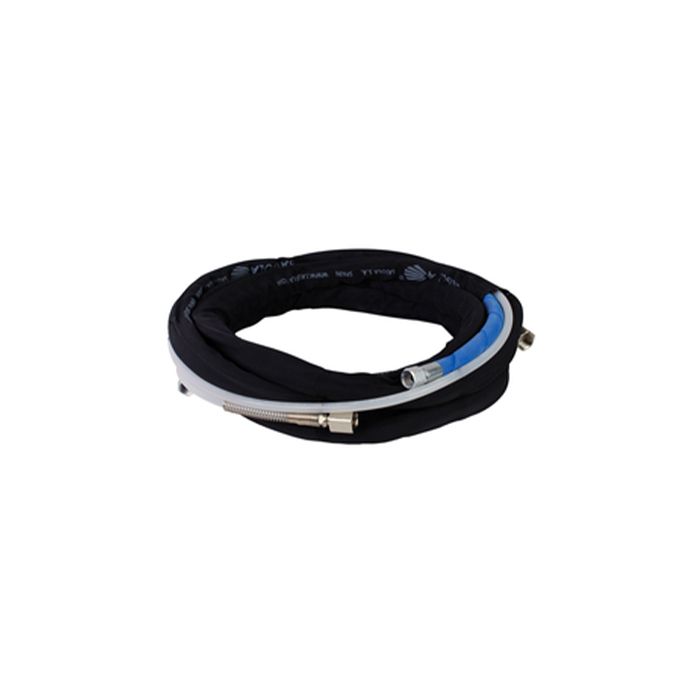 Nylon product hose 6 x 8mm (0.24 x 0.31") with quick-connect terminals.
Adapter 3/8" female for pressure spray guns.
Special hose set for low-pressure equipment.
EPDM rubber anti-static air hose 8 x 15mm (0.31 x 0.59") with high security crimped ends 1/4" F.
The polyester protective cover of high resistance to friction and abrasion.
---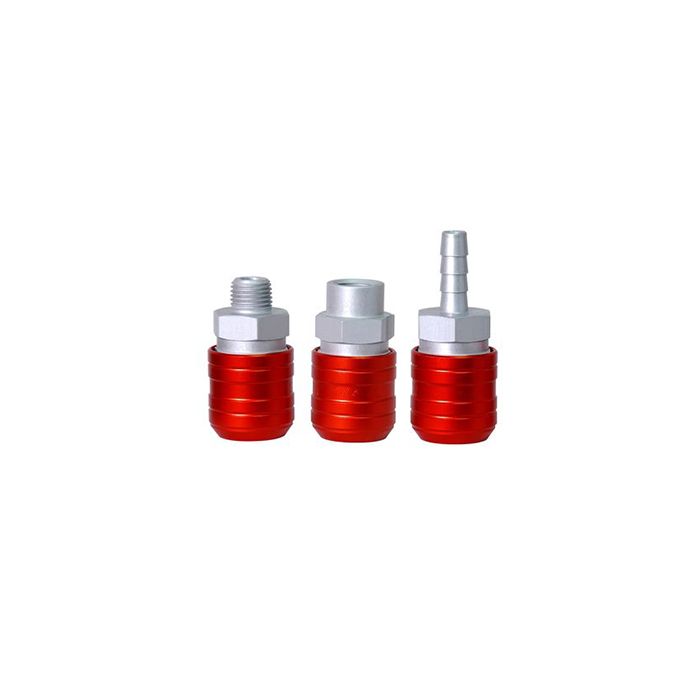 Sagola quick couplings are available in standard, safe, and lightweight versions to suit your requirements.
Similarly, the couplings are available in US-Mil, Euro-Profile, and Nitto
systems.
Incorporate a handle made of composite, which gives a high resistance to both attrition and drag.
The plug body and quick-release collar are made of high-strength aluminum, Pins made of high-strength steel, and the valve is made of brass, offering a life cycle of more than 1,500,000 uses.
Wear resistance tested to more than 48,000 impacts and the equivalent of a 12km crawl.
---
The size 2 plug is the most commonly used push plug in paint and body shops, and also in the industry for the connection of all kinds of pneumatic tools.
Silicone free.
All springs, valves, and pins are made of stainless steel.
---
The Sagola Brass Threaded Connectors are supplied as a pack of 2.
Anticorrosive treatment
Made of brass
---
Versatile.
Simple blocking plug made of brass with Buna N gasket.
With excellent sealing properties which avoid the penetration of impurities to the inside.
---