Blast Nozzles
| | |
| --- | --- |
| | Elcometer supply a wide range of nozzles, each type is designed for a specific type of application. Selecting the best nozzle requires careful consideration. |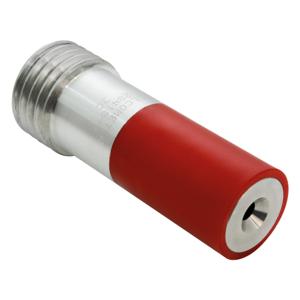 Featuring a converging entry and a diverging exit, Venturi nozzles create a wide blast pattern and increase abrasive velocity. Venturi nozzles are ideal for greater productivity when blasting larger surfaces.
---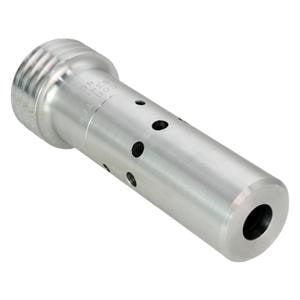 This nozzle offers a 35% larger blast pattern than a standard Venturi nozzle with only a small loss in abrasive velocity. Designed to be used on jobs where a more even dispersion of abrasive is required through a larger blast pattern. Supplied with a rubber gasket, it is ideally suited for use with plastic and cereal type abrasive media.
---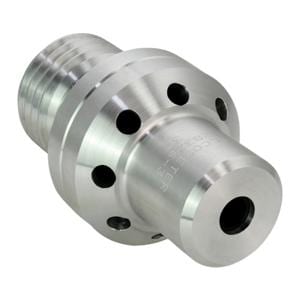 Ideal for use in situations when dust control is needed, this nozzle mixes water with the abrasive, reducing the amount of dust displaced into the atmosphere. Featuring an aluminium jacket which provides strength and endurance, this nozzle is recommended for use with harder abrasives. The nozzles are supplied with a rubber gasket.
---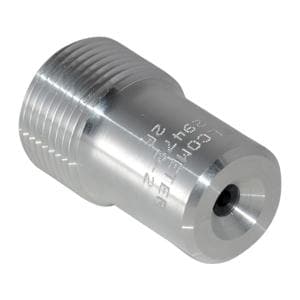 Ideal for close up cleaning of small parts, this blast nozzle features a tungsten carbide liner encased in an aluminium jacket, offering the greatest resistance to impact or flexing. Supplied with a rubber gasket, these nozzles are suitable for use with the Elcometer 1020 Abrasive Blast Machine.
---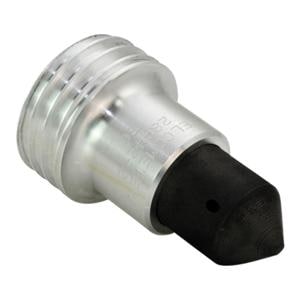 The blast nozzle is ideal for getting inside tight or hard to reach places such as behind flanges, around corners or inside pipes. The angled nozzle is compact, shoots out the abrasive at a 45° angle and has an aluminium jacket providing strength and endurance.
---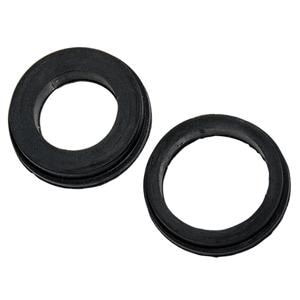 All Elcometer blast nozzles are supplied with a rubber gasket which is suitable for use with nylon blast nozzle holders. Elcometer aluminium blast nozzle holders are supplied with the correct rubber gasket for use with Elcometer blast nozzles.
---