Covermeters and Half Cell Meters
A cover meter, or rebar locator, is a gauge that measures the thickness of concrete cover over steel reinforcement bars and metal pipes.

The cover meter can tell you the depth of the concrete, the location and orientation of reinforcement bar (rebar) or metal pipe and can even determine the diameter of the rebar.

Early diagnosis and analysis of seemingly healthy concrete cover and reinforcement status allows pre-emptive corrosion control measures to reduce unwanted risks to structural safety/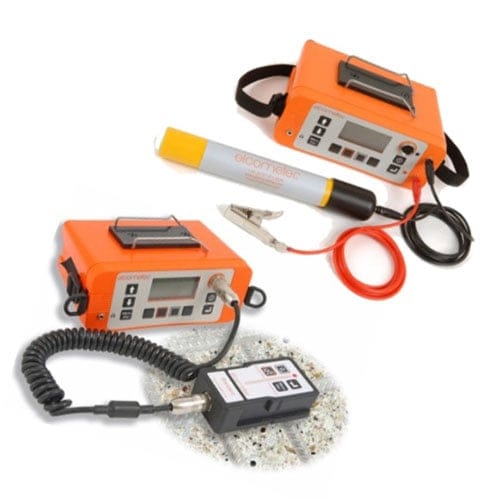 When the covermeter readings are combined with half cell readings, the user has a powerful surveying tool. This can be easily achieved using the Elcometer Covermaster® software.
---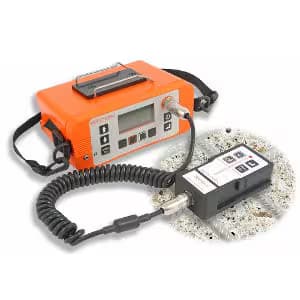 This easy to use cover meter quickly and accurately locates, orientates and measures the depth of cover over reinforcement bars.
Designed to meet IP65 this rugged waterproof cover meter can be used in the harshest of environments.
---