Remote Control Handles
| | |
| --- | --- |
| | Elcometer offer two types of remote control handles, also referred to as "deadman's handles". Both handles connect to the remote control valve using a twinline remote control hose fastened to the blast nozzle, allowing you to safely activate and deactivate the blast machine remotely. |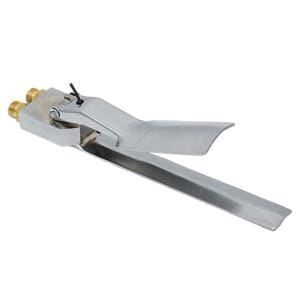 Used with a twinline remote control hose attached to a remote control valve, the Elcometer C-Type Remote Control Handle is a flip over deadman's handle preventing accidental switch on.
---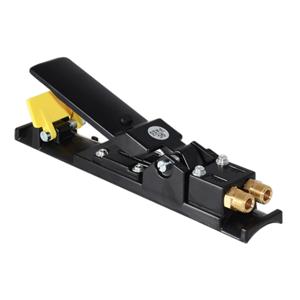 The B-Type Pneumatic Remote Control Handle, also referred to as a 'deadman's handle' is connected to the remote control valve using a twinline remote control hose and fastened to the blast nozzle allowing you to safely activate/deactivate the blast machine remotely.
Strong and reliable, the fail-safe Elcometer B-Type Remote Control Handle has a built in safety switch to avoid accidental switch on. With an easy to change, long-life rubber button to complete the seal, this control handle is an essential element for safe abrasive blasting.
---