Pressure Spray Guns
The best option for high quality finishes on large surfaces. High product flow rates exceeding 300 grams per minute, large fan patterns of more than 50cm ideal for large surface areas and high transfer aircaps make the Sagola pressure spray guns the best partner for any industrial bodyshop painting project.
The endless combination possibilities of fluid nozzle sizes and aircaps, ensure a perfect match for any painting process: basecoats, clear coats, primers, fillers.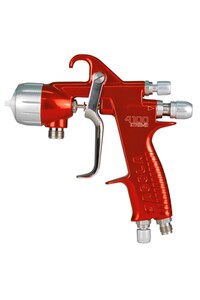 Ideal for continuous use the Sagola X 4100 Series Pressure Spray Gun offers a high-quality spray, whatever the coating.
Ergonomic and easy to use: Perfectly balanced and comfortable use over long periods
Minimal Maintenance: With no seals or plastic parts in the product area it is easy to clean and maintain
Interchangeable air caps and needles & nozzles: For high-quality spraying, whatever the coating
---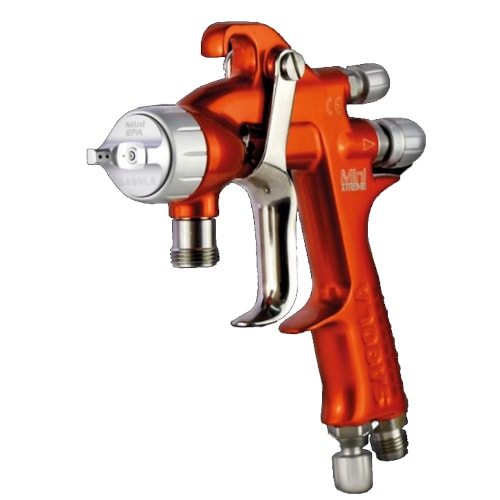 The Mini Xtreme Pressure gun's compact size makes this gun the perfect choice to work in difficult-to-access areas. Ideal for spot repairs lettering or complex surface areas.
Ideal for continuous use: Lightweight and ergonomic for comfortable use over long periods
Low maintenance: no gaskets, seals, or plastic parts, just metal to metal technology Interchangeable air caps, and needles & nozzles: for a high quality of spray, whatever the coating.
Huge fan width & fast application: Supported by a pressure pot or a double diaphragm pump, this small gun is able to reach outstanding levels of product flow in huge fan patterns of more than40cm (15.7").
Versatility: Its wide range of interchangeable air caps and nozzles makes it suitable for any industrial body shop work. From finishes to design lines or lettering.
---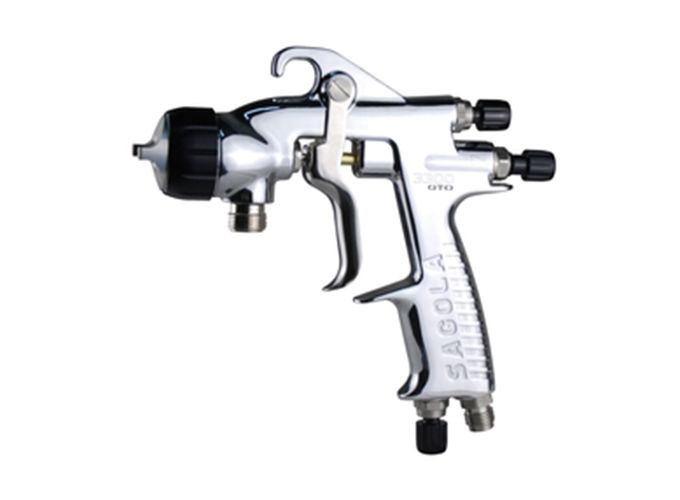 The Sagola 3300 GTO Pressure Spray guns are designed with a built-in air distributor and no joints between air and paint. With just metal in contact with metal, it is extremely easy to clean and maintain.
Range of air caps to suit many applications
Needle & Nozzle made of stainless steel
Provides high performance and atomization
Designed with minimal parts; single axis system and one single piece automatic paint packing gland.
---