Appearance
| | |
| --- | --- |
| | Visual appearance can determine a person's perception of a product. Color and Gloss are two key parameters that are used to define a product's overall quality. Perception is subjective, but Elcometer's range of instruments quantify the appearance criteria. |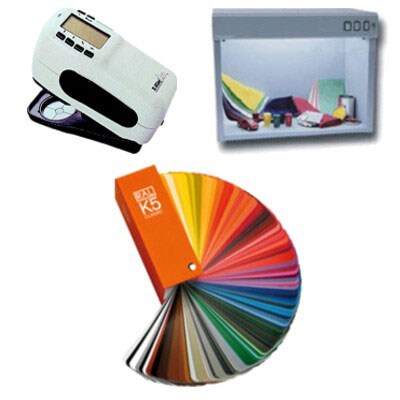 A material's ability to absorb certain wavelengths of light and reflect others is defined as its color. For example a black material reflects no light across the complete color spectrum. A pure white material reflects all of the light, whilst all other colors reflect light at different points of the spectrum. Color is quantified by the material's Red, Green and Blue (RGB) values.
Elcometer offers a variety of equipment, including spectrophotometers and color charts, used to accurately identify the specific color of a sample.
---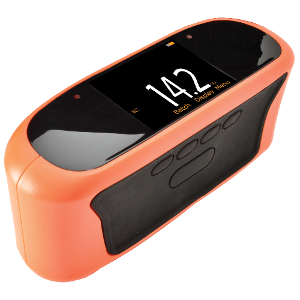 The ability of a surface to reflect light without scattering is known as gloss. Gloss is measured by directing a constant intensity light beam at a fixed angle to the test surface and then by monitoring the amount of reflected light at the same angle. Different surfaces require different reflective angles. Elcometer Glossmeters cover the range necessary to measure almost any surface from high gloss to matt, from large to small surfaces, flat or curved.
---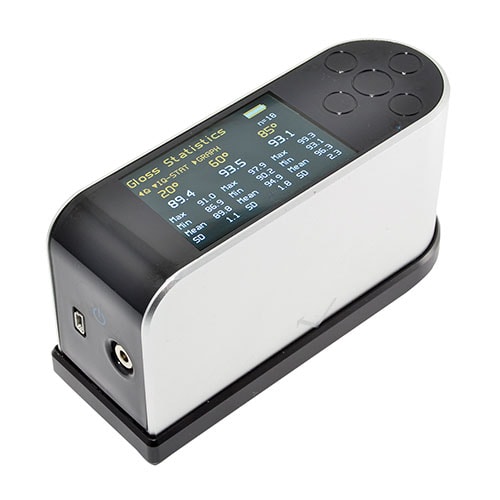 Distinctness of Image measures the sharpness of a reflected image in a coating surface. Similar coatings may have identical gloss values but visually the quality may be very different. A visually poor coating may have a highly textured dimpled appearance known as "orange peel". When a reflected object is viewed in such a coating the image becomes fuzzy and distorted.
In some conditions traditional gloss meters quantify visibly different surfaces with the same gloss value. When these surfaces are measured using a DOI gauge, an accurate fingerprint of the surface is generated. DOI identifies the effect of gloss, haze, polishing marks and orange peel on a coating.
---