Glossmeters
| | |
| --- | --- |
| | The ability of a surface to reflect light without scattering is known as gloss. Gloss is measured by directing a constant intensity light beam at a fixed angle to the test surface and then by monitoring the amount of reflected light at the same angle. Different surfaces require different reflective angles. Elcometer Glossmeters cover the range necessary to measure almost any surface from high gloss to matt, from large to small surfaces, flat or curved. |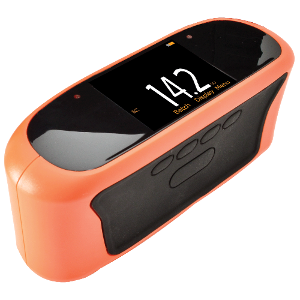 Small, robust and ergonomic, the Elcometer 480 range are easy to use glossmeters which combine high accuracy, repeatability and reproducibility with functionality making them the most advanced glossmeters on the market today.
---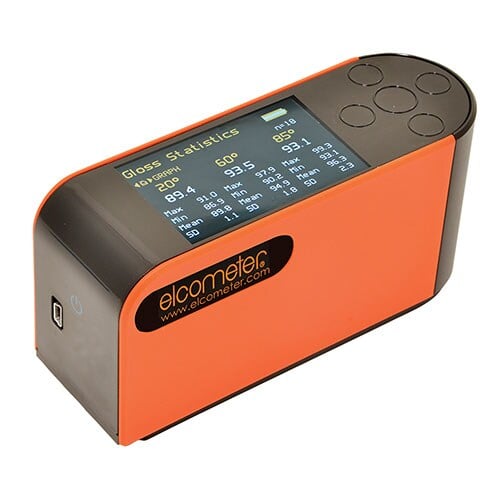 The ability of a surface to reflect light without scattering is known as gloss. Gloss is measured by directing a constant intensity light beam at a fixed angle to the test surface and the subsequent amount of reflected light, at the same angle, is determined and represented by a value in GU's (gloss units).
The angle of reflectance required to measure gloss is dependent on the surface finish – highly reflective surfaces typically require a low angle of reflectance (20 degrees) – matt surfaces typically require high angles of reflectance (85 degrees).
Combining accurate gloss measurement with state of the art electronics, the Elcometer 407L Glossmeter is a simple to use powerful gauge.
---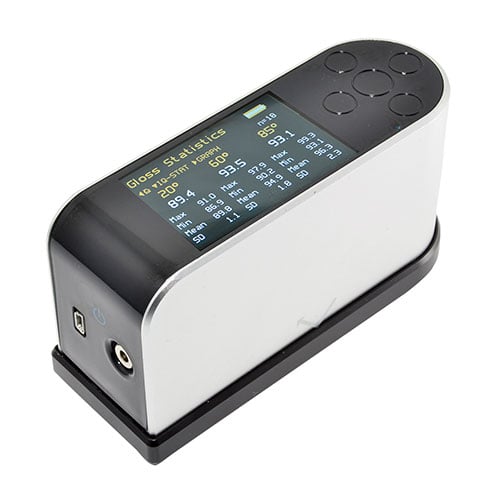 The Elcometer 408 provides the very latest in gloss measurement technology, providing accurate gloss, haze and DOI analysis in a single reading.
Accurate
Simple
Flexible
Durable
Efficient
Powerful
---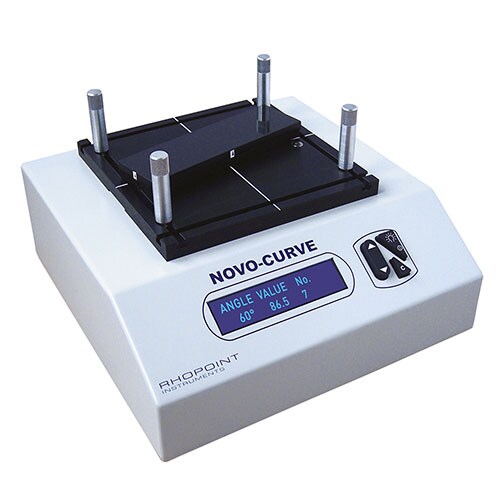 Developed in collaboration with the UK's National Physical Laboratory (NPL), the Elcometer 400 glossmeter's small measurement area and unique sample positioning system ensures that components can be accurately positioned, making this glossmeter the ideal unit for taking measurements on small, curved or complex surfaces.
The Elcometer 400 glossmeter's 8mm (0.01sq inch) measurement area is approximately 3% of the area usually required by standard glossmeters.
Features:
Continuous reading mode, allowing rapid assessment of the variation of the surface gloss
Statistical analysis at the touch of a button
Internal Memory - up to 199 readings can be stored in the gauge
USB Data Output to PC - instant reports using Elcometer's Novosoft™ Software
Auto ranging geometry - readings can be taken over the entire gloss range, from matt to mirror finish
Remote data capture trigger
---