Color
A material's ability to absorb certain wavelengths of light and reflect others is defined as its color. For example a black material reflects no light across the complete color spectrum. A pure white material reflects all of the light, whilst all other colors reflect light at different points of the spectrum. Color is quantified by the material's Red, Green and Blue (RGB) values.

Elcometer offers a variety of equipment, including spectrophotometers and color charts, used to accurately identify the specific color of a sample.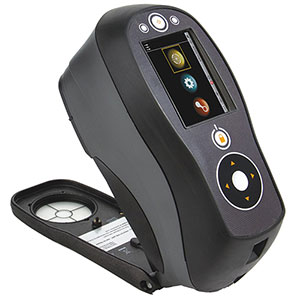 The Elcometer 6085 is an affordable sphere spectrophotometer, designed to give fast, precise and accurate colour measurement information on materials ranging from paper and paint to plastics and textiles.
Lightweight, compact, portable instrument
Diffuse/8° sphere optical geometry
Fixed 8mm aperture
Large, easy-to-read high res graphical colour LCD display
Opacity and colour strength measurement
Simultaneous measurement of both specular component included and specular component excluded
Rugged construction
Reliable detent lock
Rechargeable battery for remote use
---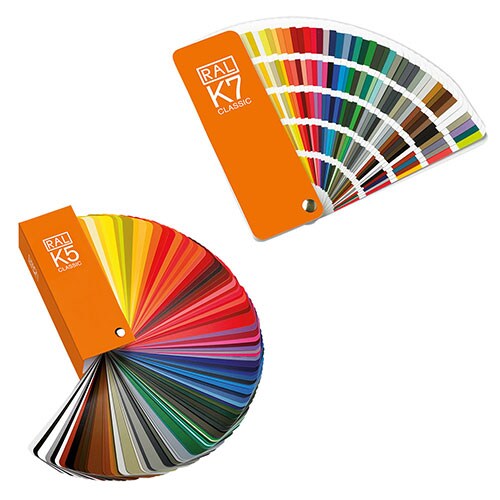 Available as compact color charts or sheets. Color charts serve as a system of reference colors, enabling many industrial products to be identified, compared and classified.
---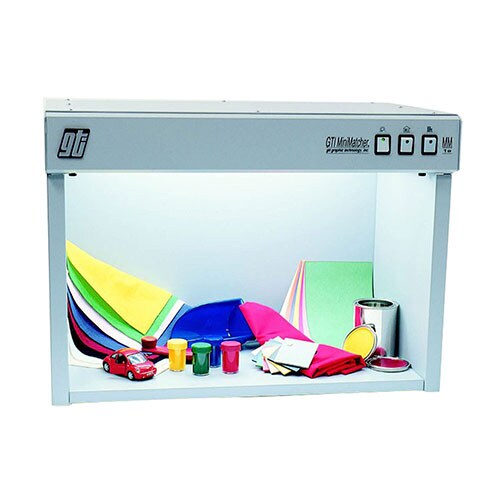 Color assessment cabinets are suitable for any industry where there is a need to maintain color consistency and quality. These include paint, textiles, automotive, ceramics, cosmetics, dyeing, food, footwear, inks, knitwear, packaging, printing, etc.
The Elcometer 6300 range of color assessment cabinets, also known as light cabinets or color matching booths, ensures accurate visual color assessment and color comparison. Constructed from steel, Elcometer's lightweight color assessment cabinets are supplied with different light sources used to simulate different conditions.
---