Elcometer 224 Digital Surface Profile Gauge | Data Sheet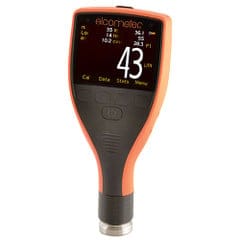 Related Product(s)>>
>>Download Full PDF
The Elcometer 224 integral profile gauge provides the very latest in surface profile measuring technology for measuring profile on either flat or curved surfaces. Fast, accurate and very user friendly, the Elcometer 224 is available with or without memory and Bluetooth®.
Available in two different models, model B and model T, each gauge provides the user with increasing functionality - from the entry level Elcometer 224 Model B, to the top of the range Elcometer 224 Model T, with memory, alpha-numeric batching and Bluetooth® communication.
Integral gauges are ideal for single handed operation as the wide footprint of the internal probe provides greater stability during surface profile analysis - allowing for consistent, repeatable and accurate results.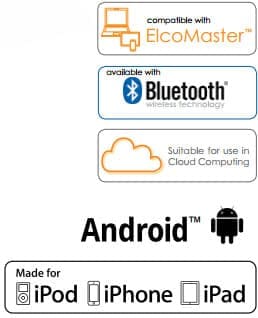 Designed with you in mind
User Friendly
Large buttons ideal for gloved hands
Easy to use menus in multiple languages
High contrast colour LCD with auto rotate
High and low reading limit indicators
Factory calibrated for immediate use
Tough
Sealed, heavy duty and impact resistant
Dust and waterproof equivalent to IP64
Suitable for use in harsh environments
Scratch and solvent resistant display
Durable gauge and probe construction
Accurate
Measurement capability to ±5%
Can be used in accordance with National and International Standards
Temperature stable measurements
Statistics are calculated and displayed in real time.
Live and batch readings graph format for instant analysis
Efficient
Fast reading rate of 50+ per minute
Integral and separate probe options to suit your application
Alpha numeric batch identification
Compatible with ElcoMaster™ 2.0 and ElcoMaster™ Mobile App
Power-save mode with tap awake
Reliability
Repeatable and reproducible measurements
2 year gauge warranty
Supplied with fully traceable Test Certificates
Batch & individual readings are date and time stamped
Powerful
User replaceable tough tungsten carbide tip - can be used for up to 20,000 readings
USB and Bluetooth® data output to iPod, iPhone and iPad or Android™ mobile devices
Stores up to 150,000 readings in 2,500 batches
Measures profiles up to 500μm (20 mils)
Flat Surface Profile Probes
Supplied with either standard cables or armored metal reinforced heavy duty cables, Elcometer surface profile probes are supplied with a glass zero plate, calibration test foils; nominal values 125µm (5.0mils) & 508 µm (20mils) and an Elcometer test certificate.

Convex Surface Profile Probes
Supplied with either standard cables or armored metal reinforced heavy duty cable, Elcometer convex surface profile probe are supplied with a glass zero tile, calibration test foils (nominal walues 125 µm (5.0mils) & 508µm (20mils) and an Elcometer test certificate

Related Product(s)
Download Full PDF