Product Description
The new Elcometer 311 Automotive Paint Meter is the fastest automotive paint gauge on the market today, used to instantly measure paint thickness and provide an indication of the overall condition of paint work.
The Elcometer 311 Automotive Paint Meter allows the user to quickly identify vehicle's damage not reported in public or commercial condition reports including:
hidden rework
vehicle impact damage
vehicle respray
filled body panels
Key features and benefits of the Elcometer 311 paint gauge include: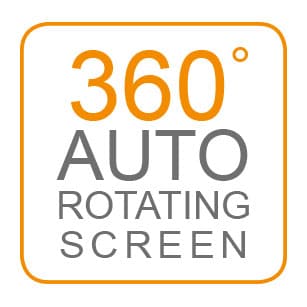 Fast reading rate of 60+ readings per minute significantly reduces inspection times
Measures coatings on steel
Ergonomic design gives you maximum comfort when measuring vehicles all day
Automatic temperature compensation accurately measures in desert or alpine conditions alike
Automatic rotating display allows you to read the thickness value on horizontal & vertical surfaces
Ambient light sensor automatically adjusts the screen brightness to your lighting condition
Dust & waterproof rugged design equivalent to IP64, ideal for measuring in wet or dry conditions
Large easy to read values in mils & microns
Scratch, solvent & water surfaces resistant colour display for protection against accidental damage
Statistics2
"The new Elcometer 311 doesn't just take a thickness measurement"
In addition to the paint thickness, the new Elcometer 311 Paint Meter displays the key statistical values used to assess the overall condition of the paint work; number of readings (n), average coating thickness (x), the lowest paint thickness (Lo) and the Elcometer Index Value (EIV).
Elcometer Index Value - EIV3
"The higher the EIV the more severe the PPW"
The Elcometer Index Value (EIV) provides the inspector with a single number which illustrates the vehicle's overall paint condition and establishes any previous paint work (PPW) which has been undertaken. This quantifiable number determines the extent of rework & the overall quality of the vehicle being appraised.
Wireless Connectivity2
"Seamlessly connect to any PC, Android™ or iOS mobile device"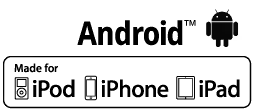 As each measurement is taken, the new Elcometer 311 Automotive Paint Meter can transmit the thickness value via Bluetooth® either straight into your inspection application or into ElcoMaster®, Elcometer's mobile app, for instant report generation.
2 Year Warranty**
"Each gauge is designed to last"
Robust, durable & weather resistant, the new Elcometer 311 is available with a 2 year manufacturer's warranty; giving you a peace of mind.
Durable & impact resistant case
clips straight onto your belt
Measures on steel & aluminium
body panels1
360° auto rotating display for
measuring at any angle
1 Elcometer 311 FNF models
2 Available on the Elcometer 311 Model T only
3 EIV Patent number US 7,606,671 B2
** Elcometer 311 gauges are supplied with a one year warranty against manufacturing defects.
Elcometer 311 Model T: Made for iPhone 6 Plus, iPhone 6, iPhone 5s, iPhone 5c, iPhone 5, iPhone 4s, iPhone 4, iPad Air 2, iPad mini 3, iPad Air, iPad mini 2, iPad (3rd and 4th generation), iPad mini, iPad 2, and iPod touch (4th and 5th generation)."Made for iPod," "Made for iPhone," and "Made for iPad" mean that an electronic accessory has been designed to connect specifically to iPod touch, iPhone, or iPad, respectively, and has been certified by the developer to meet Apple performance standards. Apple is not responsible for the operation of this device or its compliance with safety and regulatory standards. Please note that the use of this accessory with iPod touch, iPhone, or iPad may affect wireless performance. iPad, iPhone, and iPod touch are trademarks of Apple Inc., registered in the U.S. and other countries. App Store is a trademark of Apple Inc., registered in the U.S. and other countries.
Suitable for mobile devices running Android software version 2.1 and upwards. Android is a trademark of Google Inc.